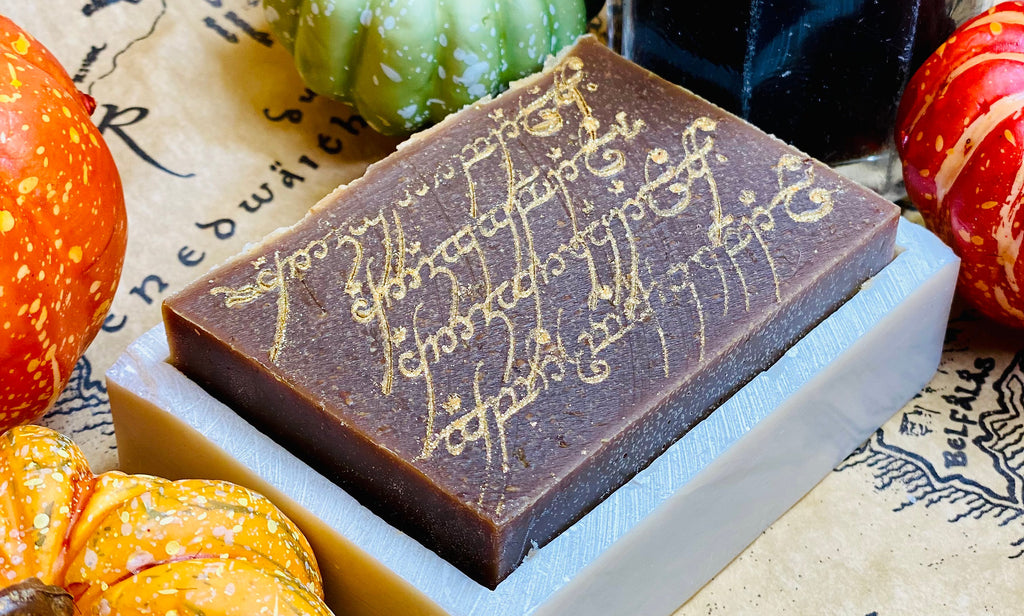 Halfling Soap
A farming folk, Halflings know how to enjoy the simple things in life. Flowers, earth, food, a good pipe, warm fire, and a mug of ale, along with close friends and good weather are usually all a hobbit could need. But for those pulled into adventure, this bar of soap can be a wonderful reminder of the joys and comforts of the Shire.
 Fragrance profile: Pumpkin Lager. A seasonal malt blend of fresh picked pumpkin, nutmeg and finishing notes of fermented warm vanilla.
Kaleidosoap Handmade soap is made in small batches to maintain quality control and each bar is hand cut and wrapped. Each package comes with a short story or description on the back and a full list of ingredients. 
80 grams
Ingredients: Olive oil, water, coconut oil, sodium hydroxide, castor oil, shea butter, cocoa butter, Grapeseed oil, Scotch Ale, Cucumber Powder, Calendula petals, Parfum, Sodium lactate, Mica.


---
Share this Product
---
More from this collection