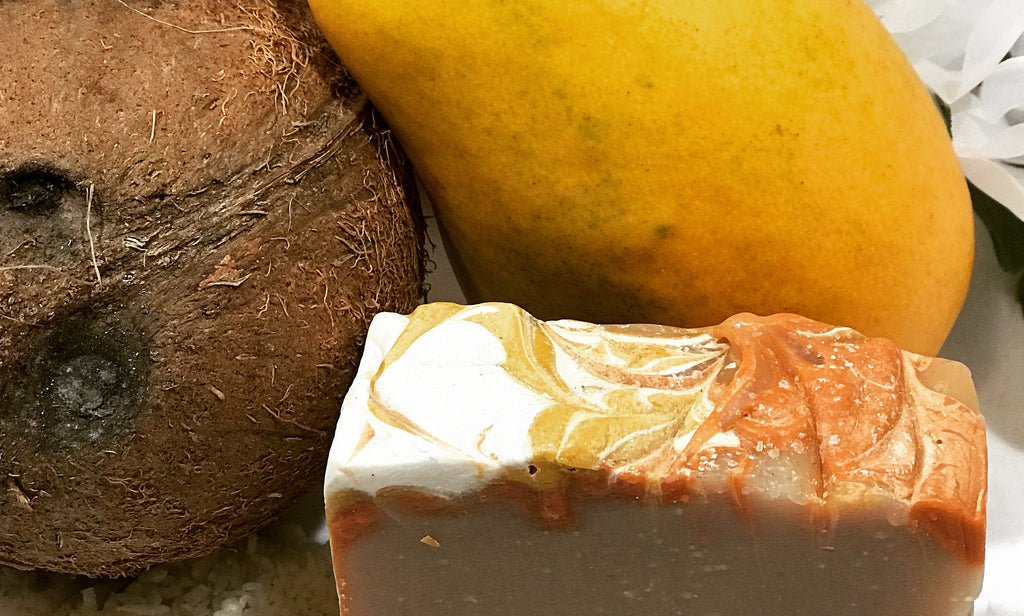 Voodoo Soap
Inspired by occult rituals on warm, sultry, tropical nights, this soap is scented with papaya and coconut and blended with thick, creamy coconut milk and rich, exotic mango butter. Delicious fragrance, luxurious oils, and a hint of mystery and magic in your shower. 
Fragrance Profile: Blend of tropical Mango and sweet coconut.
 Fragrance Profile: Vanilla oak. Light Camphor, Italian Bergamot, Cassia Root, Sweet Heliotrope, Soft Amber, Warm Oak, Sandalwood, Patchouli, and Creamy Vanilla. 
Kaleidosoap Handmade soap is made in small batches to maintain quality control and each bar is hand cut and wrapped. Each package comes with a short story or description on the back and a full list of ingredients. 
80 grams

Ingredients: Olive oil, water, coconut oil, sodium hydroxide, shea butter, cocoa butter, mango butter, castor oil, coconut milk, orange oxide, yellow oxide, fragrance.



---
Share this Product
---
More from this collection