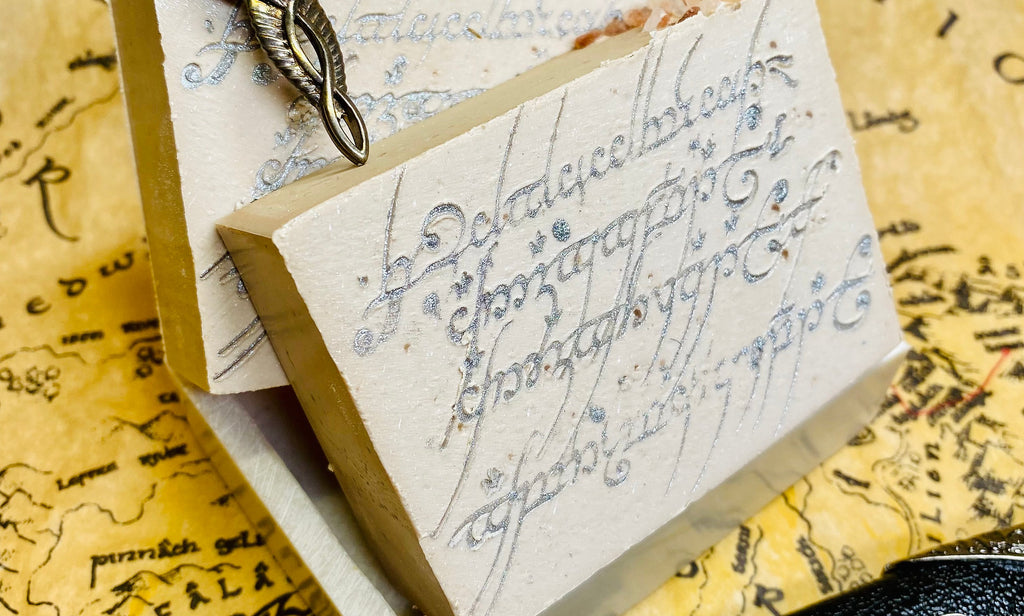 Elf Home Soap
In the mountains, near the Ford, lies the home of the elves. This bar of soap is made with liquid cashmere, sprinkled with Himalayan pink sea salt, and scented with cool water and alpine forests as a tribute to the enigmatic and magical residents of the Elf Home.
 Fragrance profile: Alpine. Frostbitten berries, a high mountain meadow,  and lingering evergreens.
Kaleidosoap Handmade soap is made in small batches to maintain quality control and each bar is hand cut and wrapped. Each package comes with a short story or description on the back and a full list of ingredients. 
80 grams
Ingredients: Olive oil, water, coconut oil, sodium hydroxide, castor oil, shea butter, cocoa butter, Evening Primrose oil, Liquid cashmere, Himalayan pink sea salt, Parfum, Sodium lactate, Mica.

---
Share this Product
---
More from this collection