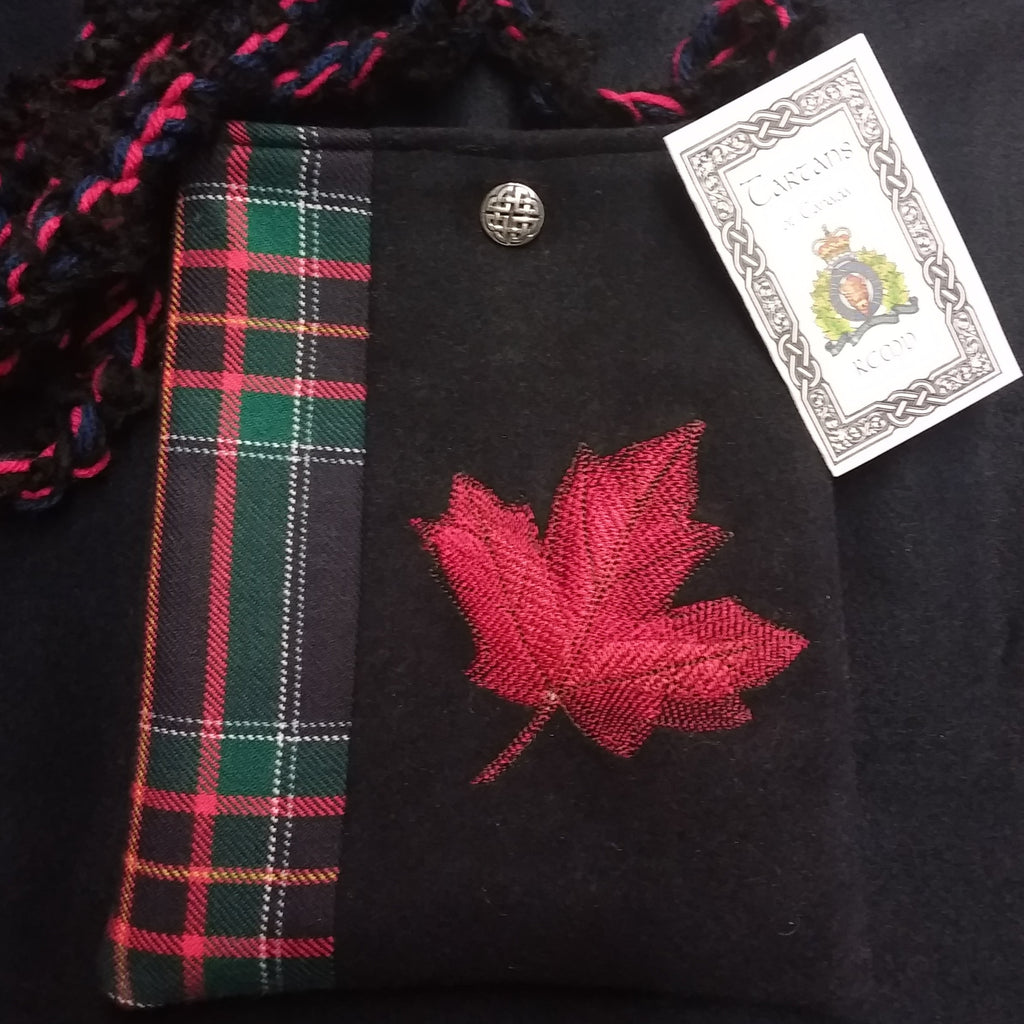 Wee Purse RCMP
 Our Wee Purses are individually crafted using wools, tweeds, tartans and velvets. They feature a strap that is hand crocheted from coordinating yarn and a Celtic knot snap made exclusively for us by Aitkens Pewter.
Handcrafted using 100% wool tartan woven by Lochcarron of Scotland, the world's leading manufacturer of tartan since 1892.
Our RCMP tartan was designed by Violet Holmes of British Columbia for the 125th anniversary of the founding of the RCMP.  The tartan was worn for the first time by a band of RCMP pipers and drummers at the Nova Scotia International Tattoo in July and August 1998.
NAVY: is the colour of the traditional breeches worn by regular members, and of the saddlecloth used by the Musical Ride
RED: from the world-renowned red serge tunic
YELLOW: represents the cavalry stripes on the breeches of the ceremonial uniform
BROWN: from the bison at the centrepiece of the badge; also symbolizes Canada's western plains and the heartland of the RCMP
GREEN: epitomizes the maple leaf, a distinctly Canadian symbol
WHITE: is reminiscent of the lanyard of the ceremonial uniform, it also evokes the link between the Force and Canada's First Nation Peoples for whom white has special spiritual significance
SKY BLUE: elicits both the background of the badge as well as the beret worn by members when acting as United Nations peacekeepers 
Handcrafted in Nova Scotia by Heather Knight

Approximate size - Purse: 15x20 cm (6"x8")  Strap: 130cm (52")

Tartan: 100% wool

 Wool Blend, Assorted fabrics
Hand Wash
---
Share this Product
---
More from this collection